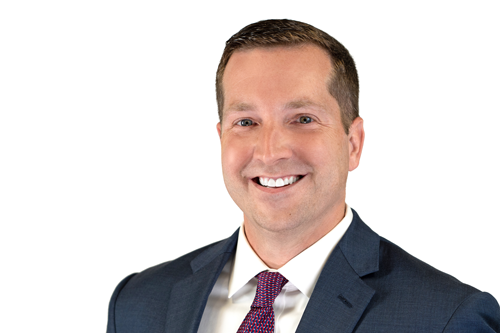 Jim Mellendick is the Managing Director, Wealth Management, for SECU of Maryland. As a seasoned executive whose financial services career has spanned more than 18 years in wealth management and banking, Mellendick is responsible for leading the SECU Financial Partners division of SECU. Mellendick's team focuses on providing a holistic approach to financial planning, which offers a partnership between advisor and member in support of their overarching financial goals.
Prior to joining SECU, Mellendick spent 11 years at Wells Fargo. Most recently, he was Senior Vice President, Strategy Consultant for the partnership between branch banking and wealth management. Prior to that role, Mellendick managed a region of 29 Financial Advisors, managing $2.5 billion in assets as a Regional Brokerage Manager at Wells Fargo Advisors in Central Virginia. He also served on the Regional Brokerage Manager National Advisory Council. Before joining Wells Fargo, Mellendick began his career as a Financial Advisor with Morgan Stanley in Baltimore. Mellendick holds a Bachelor of Business Administration in finance from Loyola University of Maryland.
Mellendick has served on several boards throughout his career. Most recently, he served on the board of directors, and as treasurer with both Big Brothers Big Sisters of Virginia and Virginia Supportive Housing.
Jim currently lives in Howard County with his wife, Kate and his son, Chase. He enjoys spending time with family, volunteering, traveling, playing tennis and cheering on the hometown Ravens and Orioles.
Contact Jim
---
Ready to Take the First Step?
A SECU Financial Partners consultant can answer your questions and help you begin the goals-based financial planning process.
Check the background of this investment professional on